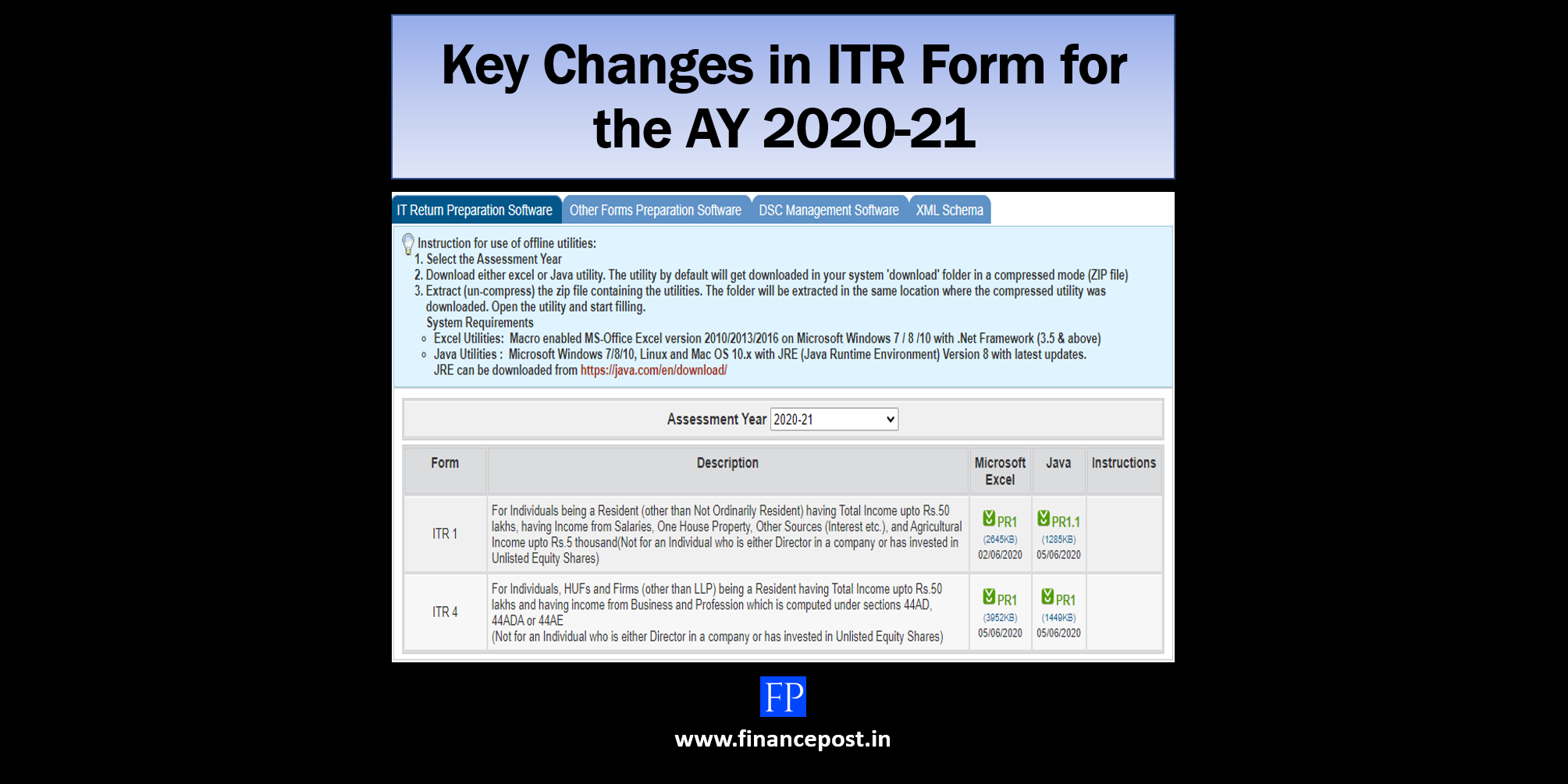 I

nterchangeability of PAN and Aadhaar
PAN and Aadhaar can be interchangeably used while filing of the ITR.
In other words, Aadhaar number can be used instead of PAN in various schedules in ITR. For example: –
Tenant details in Income from House property.

Auditor details while filling Audit information.

Details of Key Persons such as trustees, Directors, KMPs.
Retired Government employees having pension income
Earlier, the government employees were bifurcated into the 'Central Government' and the 'State Government'. Now a new option 'Not Applicable' has been added so that employees who were earlier in government jobs and now have retired and are receiving pension income can use this option.
Electricity bill, Foreign travel, and Deposits in the current account
If any person is not liable to file ITR but is filing ITR because he has: –
Deposited more than 1 crore in one or more current accounts

Made foreign travel expenditure of more than 2 Lakhs (self or for another person)

Incurred electricity expenses more than 1 Lakh.




Then, he shall disclose the details in the ITR form. (Seventh proviso to Section 139)
Investments made between 01.04.2020 to 30.06.2020
As per Taxation and other laws ordinance, 2020 investments were allowed to be made till 30th June 2020 to be claimed in the FY 2019-20.
Due to this a new "Schedule Di" has been inserted containing details of investment made during the period 01.04.2020 to 30.06.2020. It contains details of investments made Sections 80C to 80GGC, 10AA (SEZ), 54 to 54GB (Capital gains).
Additional details under Audit information
For those having Business or profession income, they will have to the checkbox: –
Whether aggregate of all amounts received during the previous year, in cash, does not exceed 5% of said amount.

Whether aggregate of all payments made, in cash, during the previous year does not exceed 5% of the said payment?
---
---
Related Posts
None found