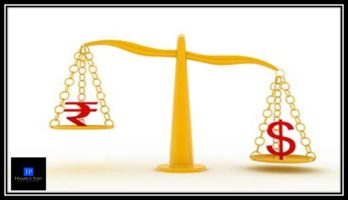 How is US Dollar rate affecting every Indian?
When US dollar breached 71, another unexpected high, many people were in awe. Some exporters and NRIs were cherishing whereas some Indians willing to travel abroad are counting the budget again…  Whereas, For many, changing USD INR is rate is nothing but a number… they feel that the changes in dollar is not affecting them at all because, they are neither importer nor an exporter or not even willing to travel to US. But, sadly, that's not true…
India has only one direct foreign currency i.e. USD / INR and every individual is getting affected by this rising dollar price.. Lets see how:
Inflated Imports including Gold
Cost of every imported good is increased with an increase in dollar rate. That makes imported goods costly. Gold rates are also impacted by the USD rates.
Increased Petrol / Diesel prices
India is a big importer of Oil and gas. With increased US dollar, it is likely that the government will increase Petrol and Diesel Prices.
Inflation
Increased oil and gas prices increase transport and food costs eventually increasing Inflation.
All this eventually lowers the standard of living
Impact on stock exchange
FIIs make headwind gains by selling in stock market at depreciated rupee. Further, this will lower the stock index.
Foreign education and Travel
Rising dollar rates will make your / your relatives' foreign education or travel costly.
Fiscal Deficit and Budget
Indian economy already witnesses Fiscal deficit as the exports in India are much lower than the imports.. With the rising dollar, this deficit is likely to widen, ultimately increasing the cost of taxpayers.
Gainers
The people gaining in the rising dollar are those who will sell USD i.e. Exporters. This is also a good time for NRIs to convert their dollars in INR.
---
---
You may also like: