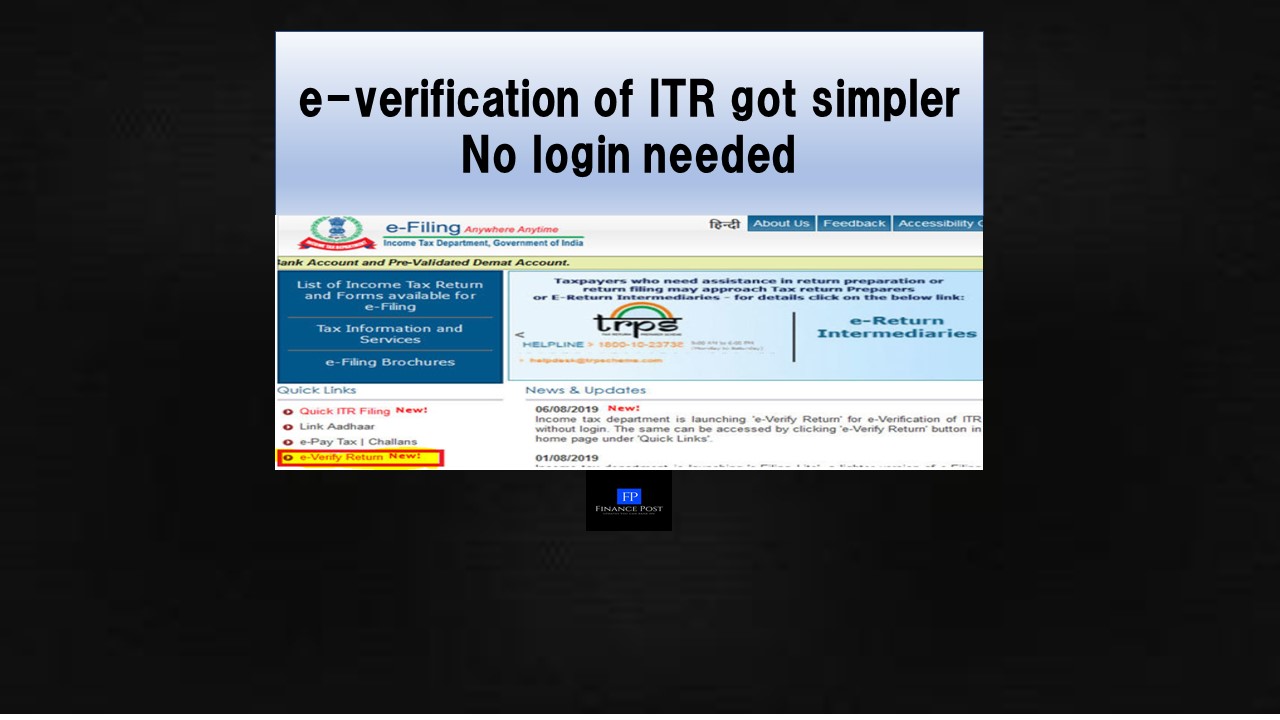 E-verification of ITR got simpler – No login needed
You must be aware that if you file your income tax return on time but do not e-verify it within 120 days then the return filed becomes INVALID. For the ease of the tax-payers, the income tax department has taken an important step.
The income tax department's e-filing website has now started a new facility to e-verify your income tax return (ITR). With this, a taxpayer post-filing of his ITR can e-verify the same without logging-in to his account.
How to e-verify the return without log-in?
Go to www.incometaxindiaefiling.gov.in and click on the 'e-verify return' option under the Quick Links tab on left.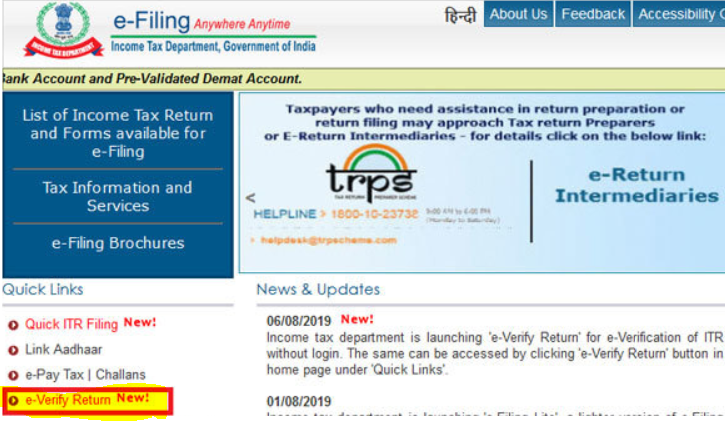 Now you will be asked certain details like PAN no. Assessment year and acknowledgment number. Enter your PAN and acknowledgment number and select Assessment Year as 2019-20 in the drop-down menu. Click on Continue. Kindly note that this facility is available only for ITRs for the year FY 2018-19 so far.
Now you will be directed to a screen that has details of your PAN, ITR from no. etc. To e-verify now you have 3 options available.
I already have an EVC (Electronic Verification Code) to e-verify my return.
I do not have an EVC and I would like to generate EVC to e-verify my return. – In this case, you can generate the same through your pre-validated bank account or Demat account.
I would like to use Aadhaar OTP to e-verify my return  – In this case, ensure that the
Select the appropriate option preferred by you and e-verify your return. Click here to check how to e-verify your return using the login method.